We help you in your journey.
Our Philosophy
Throughout Don's career from corporate to small business, he was always intrigued with what makes businesses thrive and what makes them fail.  So he set out on a quest to find the perfect system for business, regardless of size or industry.  With his diverse background in business, Don discovered common threads in three main areas:  People, Process, & Infrastructure.  When there was a breakdown in any business entity or system, the root cause fell within one of these categories.  People dealt with the human element.  Process dealt with the action or behavior element.  Infrastructure dealt with the resources or tools element.  He then looked for an existing system that incorporated these three main components which led him to the human body.  What better system to emulate for business than a time-tested organism (organization) that has been around for thousands of years. The solutions provided through JDSM are proven systems for businesses that can be tied back to proven systems for peak performance in the human body. We understand that you don't want theory to test in your business. You want simple, real, and practical solutions that have weathered the test of time.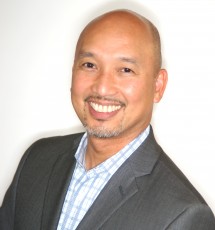 President
E-mail: don@TractionToHealthy.com
Phone: 210-892-2018

Don Maranca
When I was 5 years old, my father took his first entrepreneurial leap of faith by leaving a comfortable life in the Philippines and moving us to the US.  Watching him start his own business instilled a strong work ethic in me.  He encouraged me to be my best and to take advantage of the opportunities this wonderful country has to offer.  So I'm wired for entrepreneurship.
With a drive for excellence, I started my professional life in the corporate world working for Fortune 500 companies that were market leaders in their industry.  But something was missing and I wanted to work with entrepreneurs.  So I took my experience and dipped my toe in small businesses working hand-in-hand with the owners in growing revenue and profits.  That's where I found my passion in small business, eventually owning my own business in 2010 by purchasing The Alternative Board. Through The Alternative Board (TAB) I have been privileged to work with 70+ businesses at the strategic level.  TAB provides an excellent service to owners in discussing strategy, getting peer advice and business coaching; however, I missed helping leadership teams with the implementation of strategy.  Then I came across the EOS model and it was like reading something from my own thoughts developed into a complete, holistic system.  It was aligned with my own philosophy.
I am proud to be 1 of the first 112 carefully selected Professional EOS Implementers that share the passion of helping business leaders get the ideal life through a healthy business.  I love what I do and strongly believe this is what I'm designed to do in this world. So if you're a business owner or leader who wants to get more out of your business, take a hard look at the proven business systems we offer.  Complete the Organizational Checkup to create some context.  If you would like to learn more, I would love to hear from you.
To Your Business Health,

Beth Coyle
In 1995, Beth Coyle and her late husband Mike co-founded Coyle Engineering, Inc. The firm merged business operations in March of 2012 with Spalding DeDecker Associates Inc,, a large civil engineering and surveying firm whose principal office is located in Rochester Hills, Michigan. In June of 2014, Beth formally retired from the engineering company, with a full time focus on continuing the quiet success of two companies founded in the 1990's (4C Properties, Ltd. and Beth Coyle Photography). She then joined Don Maranca, in January 2015 to use her business ownership experience towards her passion for helping others succeed in their businesses.  Beth's knowledge in starting, operating, and selling a company is invaluable to the clients she serves.  She has been a long-time mentor and coach to youth groups as well as professionals. Beth has served as Chairman of the Greater Boerne Chamber of Commerce and is a founding member of the Kendall County Economic Development Corporation.  She has also served with NAWBO, Rotary Club of Boerne, Workforce Solutions Alamo BOD, and is also a Paul Harris Fellow.  She is the Boerne Chamber's 2013 Businesswomen of the Year and past NAWBO Entrepreneurial Spirit Award winner (Visionary Category).  She holds a BA in Communications from Texas A&M University.  She is active at Oak Hills Church and is blessed with two beautiful identical twin daughters, Lauren and Christen!
Larry Dickman
Helping individuals, businesses and organizations communicate well, is my passion.
Retail operations, management, and training is where my professional career began. As Corporate Communication Manager I developed tools, processes, and strategies expanding communication and training for HEB. An entrepreneur and business owner for 28 years, I have worked with CEO's, Presidents, Executive Directors, Owners and individuals to improve and maximize communication and problem-solving skills.
I've created thousands of hours of video, film and television programming for companies nationwide and even received awards for some of them…yay! I've taught classes in business, management, leadership, crisis communication, and film/video production as an Adjunct Professor in California and Texas. I have a Bachelor's Degree from California State University, Fullerton.
As a TAB owner, facilitator and certified executive coach, I help people get what they want out of their businesses and careers while improving their personal lives.
I'm single and enjoy activities including flying (licensed pilot), skiing, scuba diving, mountain biking, and racquetball.